How Can We Help?
Search for answers or browse our knowledge base.
Add admin users or change your personal profile settings under the Admin Users tab.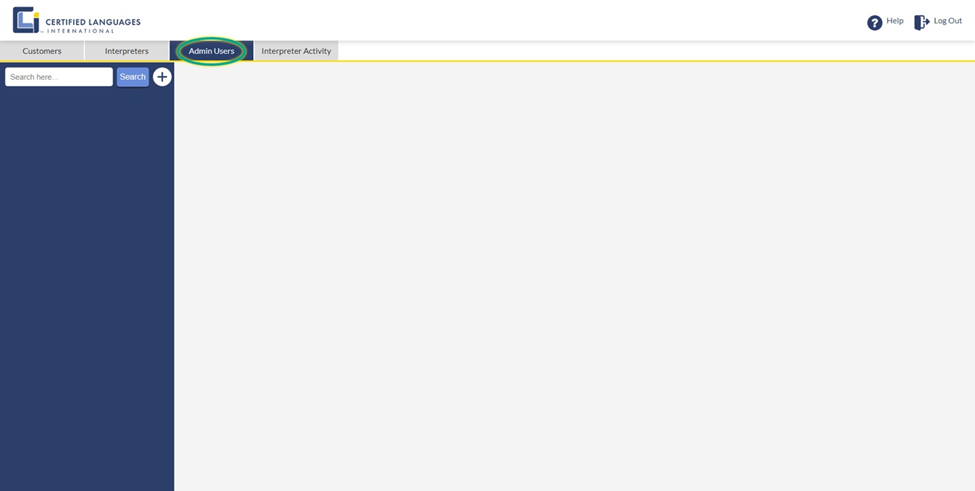 Add an Additional Admin User
Select the Admin Users tab.
Click the + (Plus) icon to the right of the Search button.
A New Admin User profile will display to the right.

Enter the organization or department you want the new admin associated with in the Customer field. Your organization or department will populate as you type.

Note: If nothing is entered in the Customer field, the new admin user you create will be categorized under the same customer account as you.

Make your selection from the options presented.

Note: If your organization or department is not populating, please contact your account representative.

Enter the User Email address.

Note: Double-check the email address is correct before clicking Save. You will not be able to edit the email address after saving.

Enter their First Name.
Enter their Last Name.
Enter a Password and Confirm Password.

Note: We recommend they change their password upon first login.

Make sure Yes is marked under Active.
Click Save
To deactivate an admin user, navigate to their profile and click the No button under Active. Click Save. They will no longer have access to their admin account.